Ephemera, No. 01
I've found immense joy and satisfaction in perusing the vintage paper fair over the years. I can easily spend an hour rifling through a single box of postcards or a few hours sifting through postage! The fair provides such a wondrous and patient way to connect with another era, all through vintage postcards (mostly), letterhead, postage stamps, travel ephemera, books and catalogs, and posters.
At the fair, I spend most of my energy rifling through the postcards, which the dealers carefully organize into categories (thankfully!). I typically peruse the various Los Angeles neighborhoods first, then places where I have pen pals and, if there's time, topics that include postal or printing or floral or etiquette-related postcards. 
It's interesting to see what images were carefully selected for preserving a place or capturing an idea at a particular time. According to the postcards below, Los Angeles and California loved to boast about their "winter":
The postcard backs are revealing as well, with its evidence of postage art and postage rates, not to mention the (typically) impeccable penmanship of the sender and the contents of his or her message. From Stella in California to A. Mitchell in Washington, December 1907: "Hurry and sell out and come South. Wish we could spend Xmas together."
Those familiar with today's Pershing Square in downtown Los Angeles might find the following trio of postcards intriguing, especially in light of its future redesign, for which a return to "radical flatness" has been proposed. And click through to peek at the back—one summer in the 1920s, Ed wrote to his cousin in Yountville, CA: "The picture on this card shows a little park 2 walk through sometimes. The weather down here is fine almost better than Napa.": 
Below, another bit of downtown, a view looking north on Broadway. Angelenos may recognize the building signaling Texaco. And across the street, in the cream-color, mid-rise building to the right, there I used to work with Rachel Allen:
Picked this one for a dear friend who used to live on Spring Street, "...one of the best lighted streets in the world":
A peek at Clifton's Cafeteria. I used to go now and then, not really for the food but more for the kicks of feeling like you're dining somewhere in Disneyland: 
And on the various postcard backs, delightful bits and pieces such as an ornamental spot for stamp placement and some instructional postmarks. Did you know that you can tell a postcard's age by the design of its back? The Chicago Postcard Museum shares more here.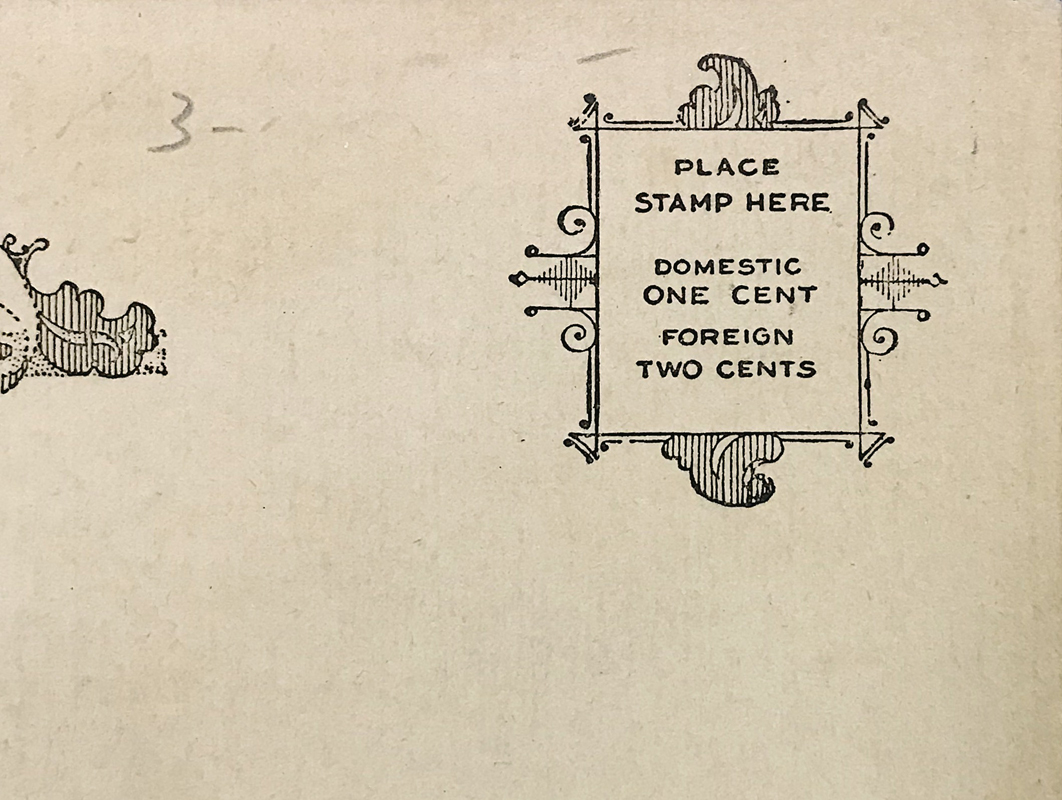 Lastly, the coloring of this pair of Ventura postcards! It evokes the feeling of a most ideal summer:
What kinds of vintage paper do you enjoy foraging for? What are the interests that drive your picks? 
—
The vintage paper fair returns to Glendale September 22–23. Stay posted on upcoming fair dates here.