A Desk Fit for a Stationer
A house is a machine for living in.
Baths, sun, hot-water, cold-water,
warmth at will, conservation of food, hygiene,
beauty in the sense of good proportion.
An armchair is a machine for sitting in and so on.
—Le Corbusier
My dear friend Jennifer Young visited recently and took photographs, including some of my desk. So I thought I'd share the story of this desk with you...
A couple years ago, while "in between desks" and setting up my workspace, I had the chance to collaborate with Yeehaw Woodworks on a custom desk. As I am someone with "a place for everything and everything in its place" tendencies, the prospect of having a desk built to my specifications was thrilling!
With an understanding of the way I work, the computer and supplies I use, my right-handedness, etc., Josh thoughtfully designed me a machine for working. The drawers are fitted out to perfectly house my go-to writing utensils, postage stamps, rubber stamps, rolls of tape, and business cards along with all the ephemera and miniature supplies I like to collect.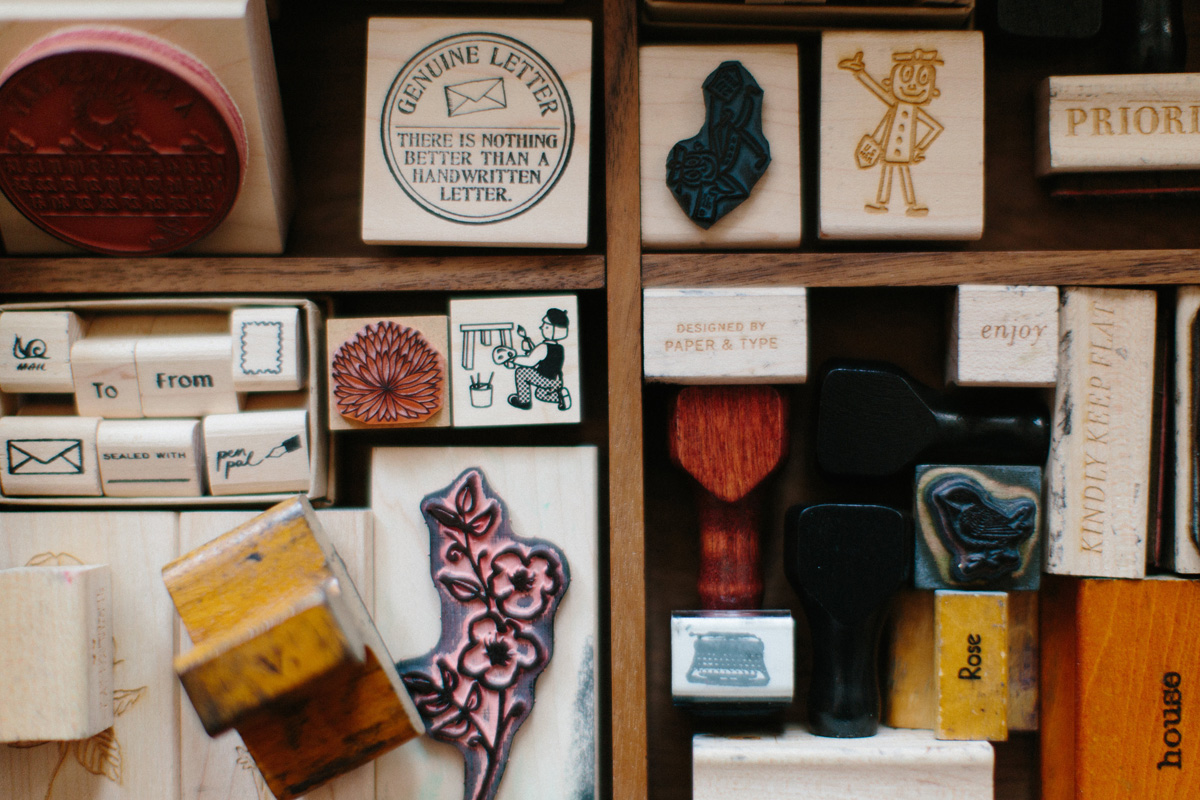 (Not pictured—
A flip-top section of the desk with divisions for notepaper, large and small note sets, and tiny envelopes. An indent carved into the desk surface to hold my favorite pen. Josh's brand inside the front cubby door)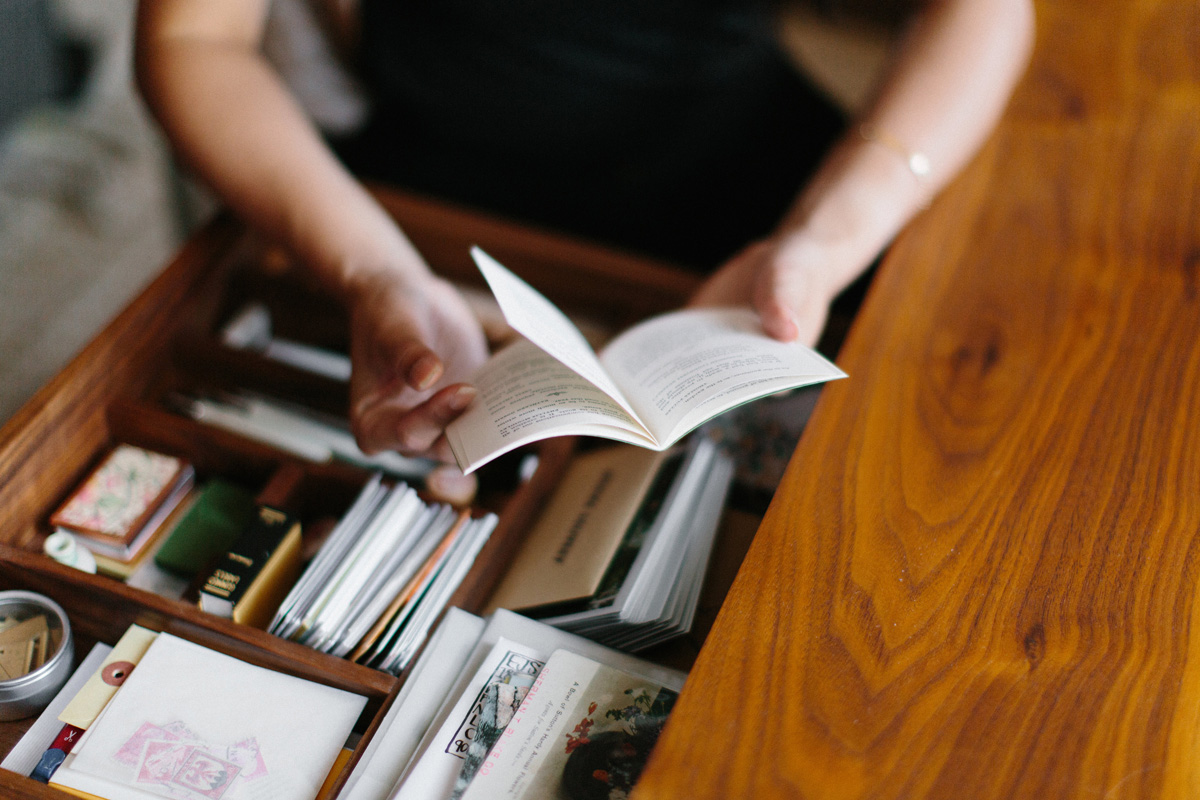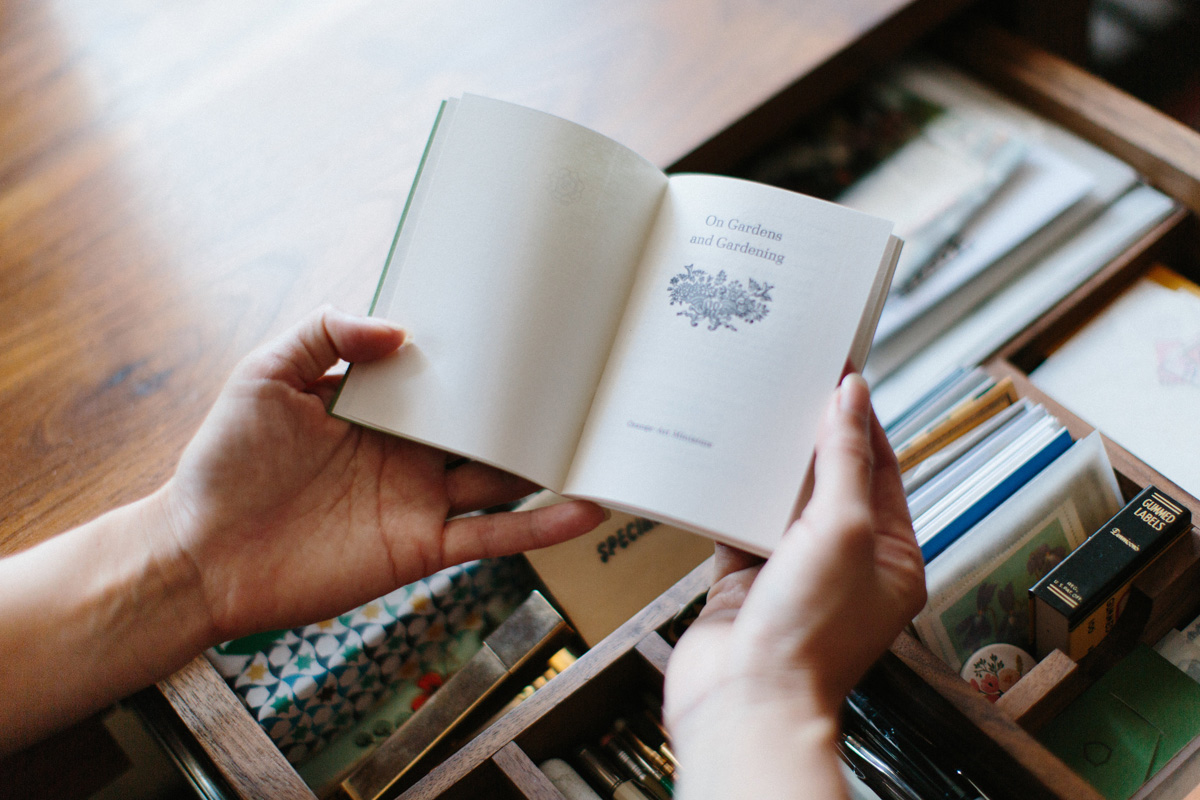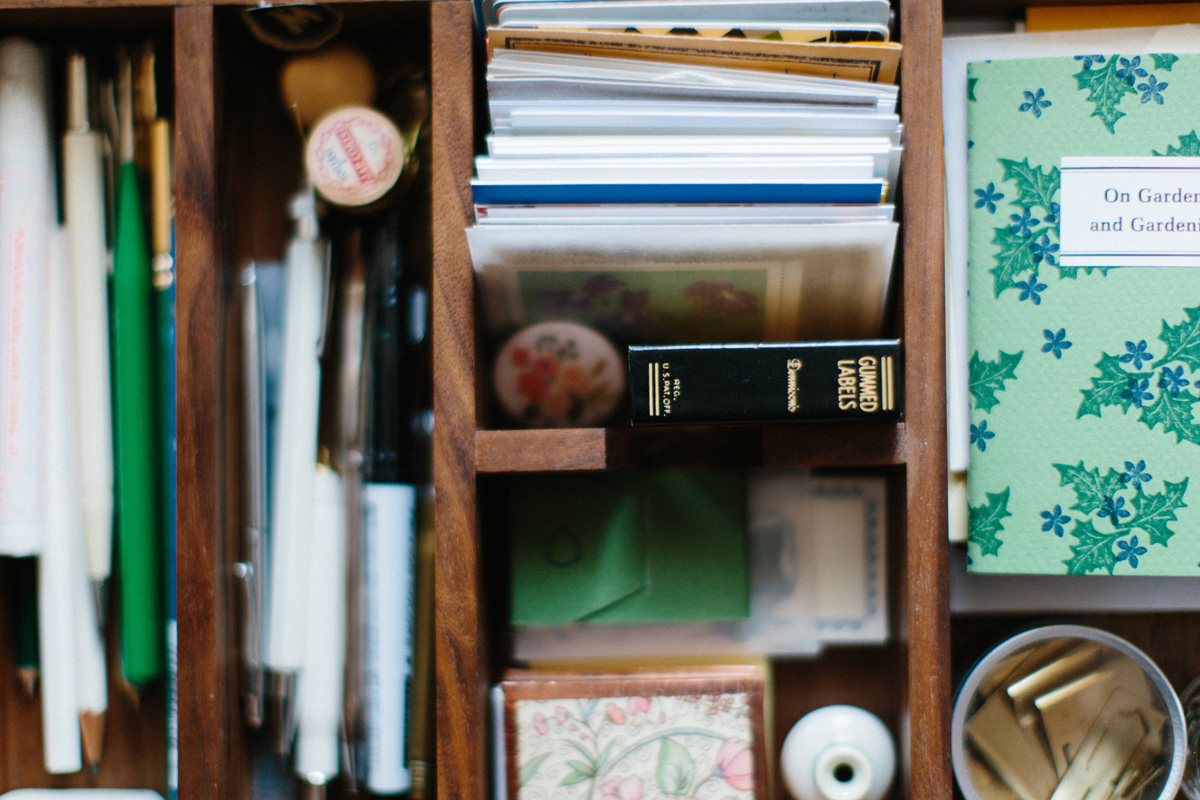 The desk has a slender profile inspired by mid-century modern furniture and it was beautifully built in walnut. Placed against the wall with windows facing west, it's inspiring to sit at to work or gaze outside, and simply for that I feel really grateful. Thank you, Josh!